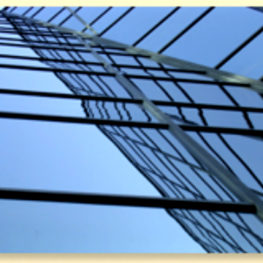 American Bird Conservancy
With funding from the Foundation, the American Bird Conservancy has embarked on a broad-based program to reduce the number of migratory birds killed in collisions with glass-walled buildings, windows and communications towers. Remedies include "lights out" campaigns to reduce building lighting at night, siting guidelines for towers and advocacy of bird-safe glass. Since many collisions occur at private homes, ABC has published a flyer with advice for preventing them for homeowners (available 
here
).
An additional grant is financing a campaign to ensure that the development of wind energy is "bird smart." By 2030, if wind energy farms proceed as projected, a million or more birds per year are likely to die because of them. The Foundation has also underwritten the preparation and publication of 
The American Bird Conservancy Guide to Bird Conservation, 
available since fall, 2010. Critically acclaimed, the book  summarizes the complex issues in modern bird conservation for a popular audience; it covers at-risk species, vulnerable habitats, and key threats, and outlines ways in which individuals can help. Purchase it 
here
.